Are you aware of an amazing free PDF editor? If not till not, happily, this website will guide you to one of the best free PDF editors – UPDF that help you make your work easier than other PDF editors.
You don't need to pay a penny for editing your PDF document with UPDF. You can edit the text and images easily in this amazing tool. There will be no watermark, no ads, no limitations at all by using this software.
Which One is the Best Free PDF editor and Why?
I have used most PDF editor apps, but the main point is that those editors show ads, provide limitations, and are paid editors. That's why I am not much interested in them. But now, I have found one of the best free PDF editors, which is UPDF.
With this editor, you have the latest features to edit your files, headings, paragraphs, images, and text. So that I hope you can work effectively with this editor as I am already doing.
But, now you need to know what the features are included in UPDF?
So, let's read on below. I have discussed everything:
Edit the Text and Images Easily for Free
UPDF allows you to edit the text and images for free. Sometimes, you found that there is a typo on your PDF contract. In this case, the best choice is to edit and make changes to the text. UPDF can help you do it.
Sometimes, you want to add some new text to your PDF document, UPDF allows you to add text to PDF too. It offers two ways for you to add text. The process is super easy.
If you want to edit the image in PDF, you can use UPDF too. You can crop image, rotate image, replace image with another one, extract image from PDF.
It also allows you to insert picture to PDF. After adding image, you can resize the image, adjust the position of the image, and crop the image etc.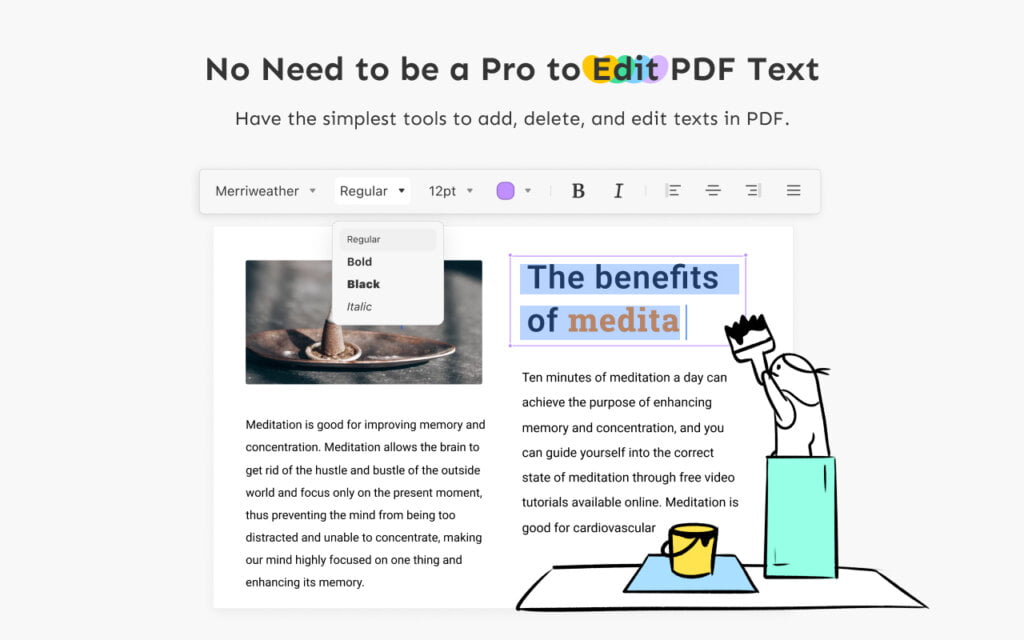 Add Comments to PDF for Free
It is very important for us to collaborate with others during our work. Reviewing a document and adding comments to a PDF document with UPDF is easy. It supports you to add the following comments to PDF documents:
Highlight, underline, strikethrough texts in PDF
Add text box, text comment(typewriter), sticky note, text callout to PDF
Add stamps and stickers to PDF
Add shapes to PDF (rectangle, oval, line, arrow etc.)
Use the pen tool to draw on a PDF document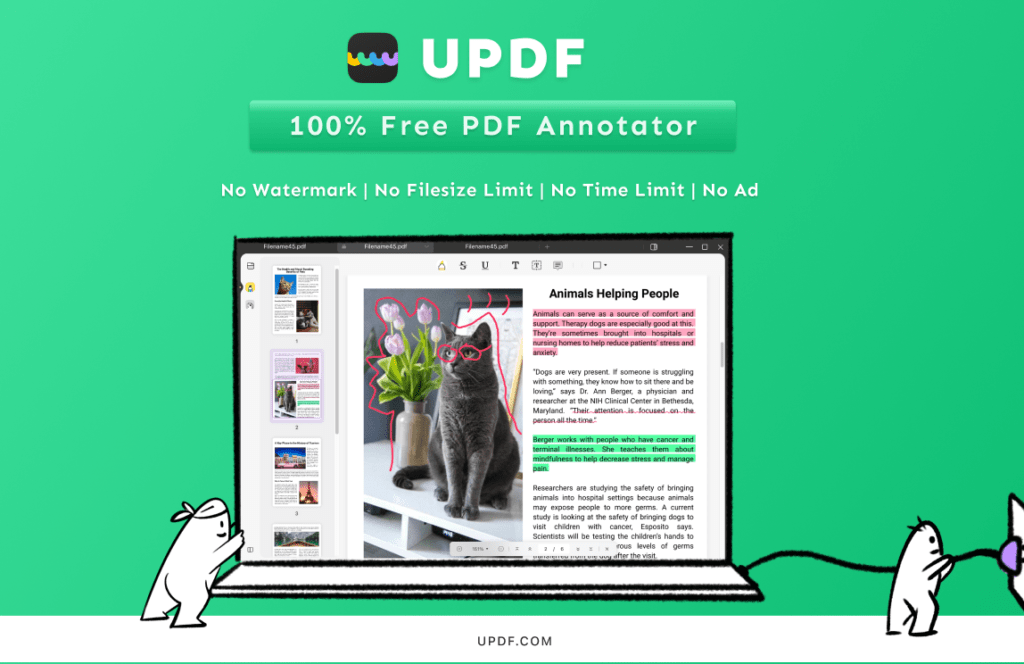 Organize PDF Pages
You can also organize pages in your PDF with UPDF. Rotating a page, extracting a page to a separate PDF document, remove an unwanted pages in PDF.  This is an amazing feature. I liked it.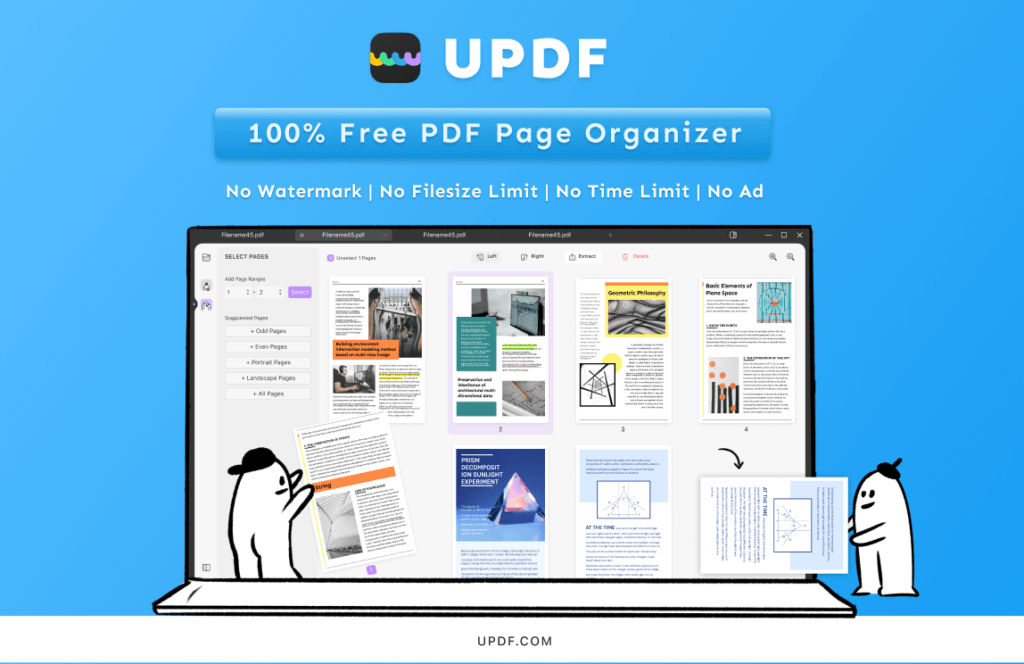 Summary
So, try out the UPDF free PDF editor if you have never tried to edit your files before. And I hope with this article you have got how to use this editor effectively and simply. Therefore use it and make your work easy!