Most top internet providers will typically offer a range of different types of all of the different internet connections, and most will offer an option for a Wi-Fi modem so that you don't have to fiddle with pesky wires throughout your home; these are what we consider baseline services, so to make it onto our list, ISPs had to go above and beyond. The providers listed below not only offer great prices and great service, but they all have consistently very high customer satisfaction ratings – and that's what it takes to be ranked one of the top internet service provider in nashik!
Below is a list of the top and leading Broadband in Nashik. To help you find the best broadband connection in nashik, we put together our own list based on this rating points list.
This article is updated every 1-2 months.
Nashik's Best Broadband:
The top rated Broadbands in Nashik are:
YOU Broadband
RailWire Broadband (RailTel)
BSNL Broadband
Are you one of them? Let us create a full business page, click here.
If you have a Broadband providers in nashik or you know other Broadbands in Nashik that should be on this list, please submit your details here and we will review your submission.
1. YOU Broadband

YOU Broadband India Limited (formerly known as YOU Broadband India Pvt. Ltd.) is now a subsidiary of Vodafone Idea Limited. YOU Broadband is a category 'A' ISP and India's first ISO accredited broadband service providers in Nashik. The company also has IP-1 Registration No.39/2001 dated 1st May, 2001 from DOT Govt. of India in the name of YOU Broadband India Limited. YOU Broadband has over 3000 kms of optic fibre cable and 17000 kms of last mile coaxial cable network in all its operational cities facilitates world-class service delivery to its customers. The company has so far invested Rs 4 billion on broadband cable infrastructure across 18 operational cities. The network has been put together by partnering with companies likes Motorola, Avvaya, Commscope, Cisco etc. YOU broadband Nashik Provide best services for thier users.
Address: Shop no -2, Vjay Chambers, Mahatma Nagar Rd, Mahatma Nagar, Nashik, Maharashtra 422005
---
Contact No: +919890094710
---
Website: www.youbroadband.in
2. RailWire Broadband (RailTel)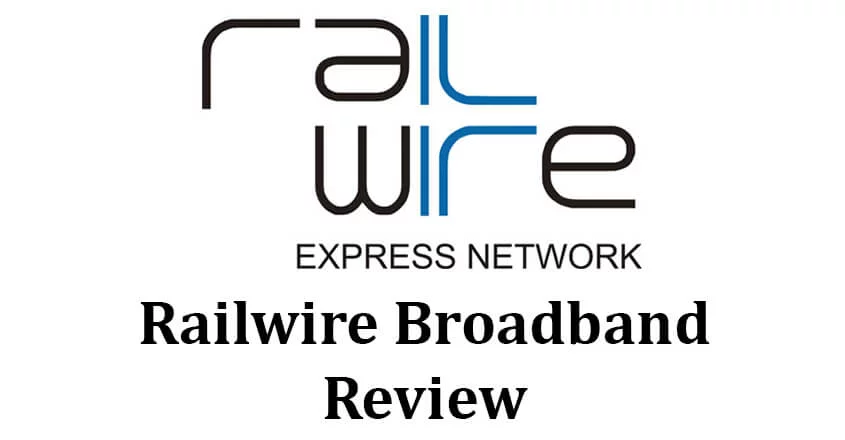 RailWire Broadband is one of the excellent ISP service to the customer, which is very flexible and quicker. RailWire is the retail broadband initiative of the – RailTel, aimed at extending broadband and application services to the public including remote areas (in association with Local Cable Operators and other access network providers, by utilizing their last mile connectivity).
RailWire leverages RailTel's considerable infrastructure and presence pan-India. RailWire focuses on pure-play broadband and VPN services. RailTel aims to provide value-added services in retail, education and healthcare sectors. Our RailWire service offers a content and applications driven network and aims to become a hub of local information, platform for rendering communication, infotainment, education, health and community services to the masses. RailTel has its own infrastructure or in certain cases rely on shared infrastructure/ last mile access like fiber to the building, fiber to the home or similar technology to manage broadband for end customers.
Contact No: +91 22 24923907
---
Website: www.railwire.co.in
3. BSNL Broadband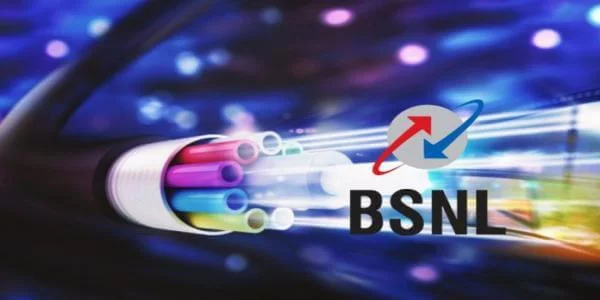 BSNL Broadband is an Indian Wireline Broadband Operator, operated by the public enterprise BSNL. It provides both wired and wireless broadband services as well as many value added services. BSNL Broadband launched its services on 14 January 2005 as Data One. Bsnl Company provides best bsnl broadband plans Nashik.
The services that are supported include always-on broadband access to the Internet for residential and business customers, content-based services, video multicasting, video-on-demand and interactive gaming, audio. In addition, video conferencing, IP telephony, distance learning, messaging, multi-site MPLS VPNs with Quality of Service (QoS) guarantees. The subscribers are able to access the above services through Subscriber Service Selection System (SSSS) portal.
Address: Rajwada Nagar, Deolali Gaon, Nashik, Maharashtra 422214
---
Website: www.bsnl.co.in  
#Conclusion
It depends upon the area where you leave, if you leave at prime locations such as College Raod, Gangapur Road, Mamta Nagar, Pipeline Road, Indira Nagar, Govind Nagar, Dwarka, Panchawati, Nashik road etc. Then you have plenty of option along with BSNL broadband. Vodafone-Idea also their broadband services in Nashik under the name of YOU broadband which has very good speed. Railwire broadband is very good in terms of performance and charges are also very minimum. They provide same speed for both Upload and Download. Best part of this Railwire service is that, it is a prepaid service so you can pay as per your need, plans are also very flexible. If Railwire connection is not feasible in your area then go with BSNL broadband. Ion internet nashik Provides good service. If you are not interested in above broadband connection then you can try ion internet broadband connection in Nashik.