Dentists are medical professionals who treat medical conditions related to the mouth, teeth, and gums. They are also responsible for diagnosing, preventing, and treating oral diseases and oral infections, like plaque buildup and cavities. To protect your oral health and keep your smile looking its best, you should see a dentist at least once a year for a checkup and cleaning.
The correct treatment of a dental problem is the goal of every dentist. When the dentist finds a situation that needs treatment, they use several steps to determine the best treatment option. The first step in choosing the best treatment is to evaluate the problem. The dentist will ask questions about your medical history. They will also examine the patient's mouth for things like loose teeth or decay. The dentist will want to know about pain, swelling, or other damages that may have happened at the site of the problem.
Below is a list of the top and leading dentists near nashik for dental treatment. To help you find the best dentists near nashik maharashtra, we put together our own list based on this rating points list which includes customer reviews, history, complaints, ratings, satisfaction, trust, cost and their general excellence and so on. You deserve only the best!.
This article is updated every 1-2 months.
List of dentist in nashik:
The top rated nashik dentists are:
Dr. Aher's Dental Care
Acacia Dental
Mangrolia's Multispeciality Dental Clinic
Dr. Rajeev Gadgil's Dental Clinic
Shri Krishna Dental Clinic
Are you one of them? Let us create a full business page, click here.
If you have a Dental clinic in nashik or you know other dentist nashik that should be on this list, please submit your details here and we will review your submission.
1. Dr. Aher's Dental Care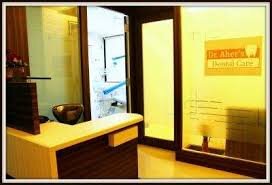 Here at Dr. Aher's Dental Care our patients come first. We have friendly staff, a clean facility and excellent patient service. We will go above and beyond to assure that your visit to our Clinic is a comfortable one ! Whether you're seeking routine dental care, or specialized services , Dr.Hitesh Aher and staff of Dr.Aher's Dental Care are committed to providing the highest quality dental care. We are conveniently and centrally located at Gangapur Road in Nashik. Our clinic is easily accessible by car and public transportation and has convenient parking. Dr.Hitesh is trained and skilled in several areas of dentistry, including Cosmetic Dentistry and Endodontics. Consulting Dentists are also available for special treatment needs such as Orthodontics and Child Dentistry . From our digital radiography to our advanced procedures, we utilize an effective combination of cutting-edge technology and time-proven methods to keep your smile healthy and beautiful.
Address: Eng MP Deore Marg, Rameshwar Nagar, Balawant Nagar, Anandvalli, Nashik, Maharashtra 422013, India
---
Contact No: +919923539253
---
Website: www.aherdental.com
2. Acacia Dental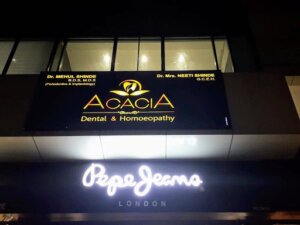 Acacia Dental is driven by the guiding vision of Dr. Mehul Shinde, BDS, MDS to offer a global standard of dental care to everyone.
Dr. Shinde is a renowned dentist in Nashik who earned his BDS from Dr. Dy Patil Dental College, Navi Mumbai and MDS in Periodontics and Oral Implantology from KLE Vishwanath Katti Institute of Dental Sciences, Belagavi.
Equipped with state-of-the-art equipment and technology, we are the best dental clinic in Nashik. Maintaining the highest thresholds of hygiene, clinic safety, patient service, and satisfaction. Over the years, Acacia Dental Clinic has served over 1 lakh adults and children with oral healthcare services spread across Periodontics, RCT, Cosmetic Dentistry, Orthodontics, Pedodontics and Prosthodontics dental services.
As the number of oral disorders is on the rise in India, affecting over 66 crore people, the need for proactive dental care is paramount. Acacia Dental Clinic is where you get the right treatment, right advice and right medication for your oral disorders at the right price.
Our patients are our biggest assets that is why we focus on their comfort and quick recovery with the international standard of treatment. Our robust infrastructure and a team of diligent dentists serve every patient with love, care, and dedication.
Address: Yashomandir Avenue, 4, College Rd, Patil Colony, Nashik, Maharashtra 422005
---
Contact No: +919730007001
---
Website: www.acaciadentalclinic.com
3. Mangrolia's Multispecialty Dental Clinic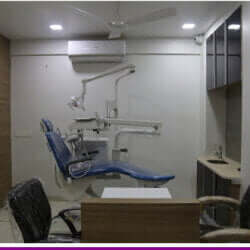 The aim of Mangrolia's Multispecialty Dental Clinic based in Nasik, India, is to take care of your oral health and smile in a highly professional, patient friendly, relaxed and cozy atmosphere. We greatly value our patient's choice of dental treatment. Our Clinic is newly equipped, state of the art premises with its modern decor creates an ambience, certain to make your experience a comfortable and relaxed one.
All our work is carried out to the highest standards and we are so confident with the quality and craftsmanship of our dentistry that if replacements or repairs are required within a year of treatment, we will normally carry these out free of charge.
Treatment options are explained with the utmost clarity and transparency allowing you to choose the option that is most appropriate for you.
Address: 135/5, Shivam Complex, Semiground Floor, opposite Muktidham Temple, Nashik Road, Nashik, Maharashtra 422101, India
---
Contact No: +919423777306
---
Website: www.drmangroliasclinic.com
4. Dr. Rajeev Gadgil's DENTAL Clinic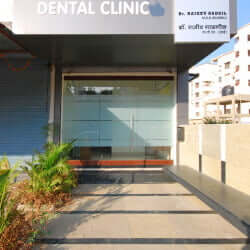 Dr. Rajeev Gadgil is a distinguished dental surgeon practicing in Nashik. He established his clinical practice in 1984 and have been practicing since then.
He has 27 years of accomplished academic experience as a Professor & Post-Graduate program mentor at MGV's KBH Dental College & Hospital. During his tenure, he has several international and national scientific papers to his name. With the quest for learning new things, he keeps himself updated with latest trends and techniques by attending weekend courses and state & national level dental conferences.
Dr. Gadgil completed his BDS from Government Dental College & Hospital, Mumbai in 1980 and MDS in Oral Medicine and Radiology from Government Dental College & Hospital, Mumbai in 1983.
Dr. Gadgil is a passionate dental professional who is committed to provide advanced, ethical and new age dental practice to his patients. Dr. Gadgil attends his patients in his clinics located at Sharanpur Road and Mahatma-Nagar in Nashik.
Address: 8 Satyajit Apartment, Near water tank, Mahatma Nagar, Trimbak Road, Nashik, Maharashtra 422007
---
Contact No: +919822401834
---
Website: www.drrajeevgadgil.com
5. Shri Krishna Dental Clinic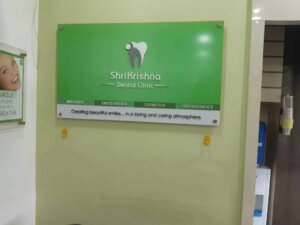 When you're looking for the Best Dentist in Nashik Road, Jail road,be assure that Shri Krishna Dental Clinic you'll find a higher Standard. We offer general dentistry, emergency dental care, and cosmetic dentistry to give you the smile you've always wanted. Keeping your teeth healthy is essential and our staff works hard to make going to the dentist a great experience for you. Our caring staff that goes the extra mile is why you should trust your dental care to us. They are what makes us different and it's a difference you'll notice right away when you walk in the door. Our facilities are top-notch because we want you to be comfortable with your dental visit. We use the latest technology and pay attention to the smallest details in our office to make sure you're comfortable and happy. Your satisfaction is important to us and you can trust with whatever dental care you need will be available at our clinic. If you give us a try for your next cleaning, emergency, or cosmetic dental need, you'll be happy with how you're treated, the care you get, and your entire visit.
Address: shop no.6 , 2nd Floor; Gajanan Galaxy Appt, chowk, Jail Rd, Narayan Bapu Nagar, Nashik Road, Nashik, Maharashtra 422101, India
---
Contact No: +9108042755016
---
Website: www.shrikrishnadentalclinic.in