Below is a list of the top and leading CBSE schools in Nashik. To help you find the best CBSE schools located near you in Nashik, we put together our own list based on this rating points list which includes customer reviews, history, complaints, ratings, satisfaction, trust, cost and their general excellence and so on. You deserve only the best!.
This article is updated every 1-2 months.
Nashik's Best CBSE schools:
The top rated Nashik CBSE schools are:
Delhi Public School Nashik
Global International School CBSE Nashik
Sharad Pawar International School Nashik
Are you one of them? Let us create a full business page, click here.
If you have a CBSE school or you know other best CBSE schools in Nashik that should be on this list, please submit your details here and we will review your submission.
1. Delhi Public School Nashik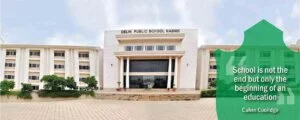 Delhi Public Schools Society (DPSS) is a registered society which owns the brand name Delhi Public School (DPS). DPS is the largest chain of schools in India and abroad. DPSS established its first school, Church High School, in 1941, in the President's Estate. Post-independence, Naveen Bharat School was set-up and in 1949, was rechristened Delhi Public School, with its present location on Mathura Road, New Delhi. Delhi Public School is Leading CBSE school in Nashik.
The second DPS was started in Ram Krishna Puram, New Delhi, in 1972. Over the last seven decades, DPSS has grown from strength-to-strength, with more than 150 schools, not just in India, but also internationally. DPSS aims to preserve and enhance the highest standards of excellence and prepare generations for the future.
Address: Dindori Rd, behind Maharashtra University, of Health Sciences, Village, Manori, Nashik, Maharashtra 422004
---
Contact No: +918888897210
---
Website: www.aspirecareers.org
2. Global International School (CBSE) Nashik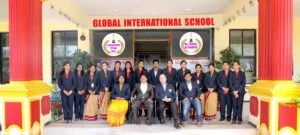 Global International School (CBSE) Nashik is 2017 Excellence in Education Award Winning School in Nashik. It is started by America based NRI Mr Ken Kendre to make dreams come true for others by bringing international level of education to India.
Global is ISO 9001 Certified School on is located on 15 Acres Scenic Hilltop under American Management. In addition to Excellent Academic Teaching staff, School provides Horse Rides, Train Rides, Mountain Trekking, Archery, Swimming, Sports, Gardening, Valued Education, Life Goal Settings and lot more extra activities for all round development of each student.
Address: Global Campus, Dindori Rd, Nashik, Maharashtra 422004
---
Contact No: +919696791111
---
Website: www.globalinternationalschool.in
3. Sharad Pawar International School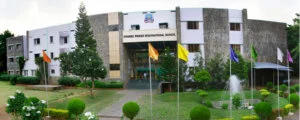 Sharad Pawar International School was established in 1997 under the aegis of "Shree Gurudatta Education Society". Since then the school has rapidly grown with gigantic strides to boast of 1200 students and 65 teaching and over 100 support staff under its educational umbrella.
Majestically standing on 20 acres of its own piece of land, "Dattabhoomi", surrounded by the Sahayadri Ranges, against the backdrop of 'Girna and Markendya' rivers, S. P. I. S. receives the blessings of goddess "Sapta-Shrungi" which renders a holistic and spiritual environment to the school.
S.P.I.S. is a co-educational, day boarding cum residential school, following the CBSE, New Delhi, curriculum. It is innovative, child-centered and fully committed towards providing quality education to all its pupils.
Address: Maharashtra State Highway 17, Manur, Maharashtra 423501
---
Contact No: +912592222810
---
Website: www.spiskalwan.org