Vacations, Family trips, remains incomplete without delicious food. If you are tourist in nashik then you will definitely find lots of good restaurants in nashik who provides good services. Here is a guide to find best restaurants in nashik city. You will definitely notice they are famous restaurants in nashik for providing some delicous food and hygienic atmosphere in surroundings.
Here we have listed top restaurants in nashik. Staff of these nashik restaurants always behaves friendly and makes feel good. Cheif of these restaurants provides the tastiest foods services that you will definitely addicted to visit them again and again. Here is the list of restaurants who are called as nashik best restaurants.
Below is a list of the top and leading Restaurants in Nashik. To help you find the best Restaurants located near you in Nashik, we put together our own list based on this rating points list.
This article is updated every 1-2 months.
Nashik's Best Restaurant:
The top rated Restaurants in Nashik are:
Shree Rajbhog Thali Restaurants
Kokani Darbar Restaurants
Hotel Royale Heritage Pure Veg AC Restaurants
Are you one of them? Let us create a full business page, click here.
If you have a Restaurants or you know other Restaurants in Nashik that should be on this list, please submit your details here and we will review your submission.
1. Shree Rajbhog Thali Restaurant

A journey through authentic vegetarian cuisine of Rajasthan, Gujarat and Jain. Shree rajbhog thali nashik is the Vegetarian best Thali Restaurants in Nashik which is the flagship brand of Curry Leaves Group. Shree Rajbhog Restaurant is one good family restaurant in nashik.
Shree rajbhog restaurant have spread its aroma in this industry over the past few decades with tag of having best thali in nashik. Known as "Thali Palace" with delicacies flavor of novelty from Rajasthan and Gujarat. Shree Rajbhog Restaurant committed for authentic and hygienic food, good service with unlimited delicious 28 items including sweets and welcome drink. Shree rajbhoj restaurant is popular for thalis like gujarati thali in nashik.
Shree Rajbhog Restaurant have A/C platinum banquet hall with a capacity of 50 to 60 persons. Special offer for Family functions, Birthday, Get-Together, Mini Party- Functions, corporate Functions, Etc.
Come to Shree Rajbhog Thali and experience the Royale Taste of Tradition.
Address: Shree Ganesh Prestige Appartment, Gangapur Rd, Anandvalli, Nashik, Maharashtra 422005
---
Contact No: +917798188598
---
Website: Click Here
2. Kokani Darbar Restaurant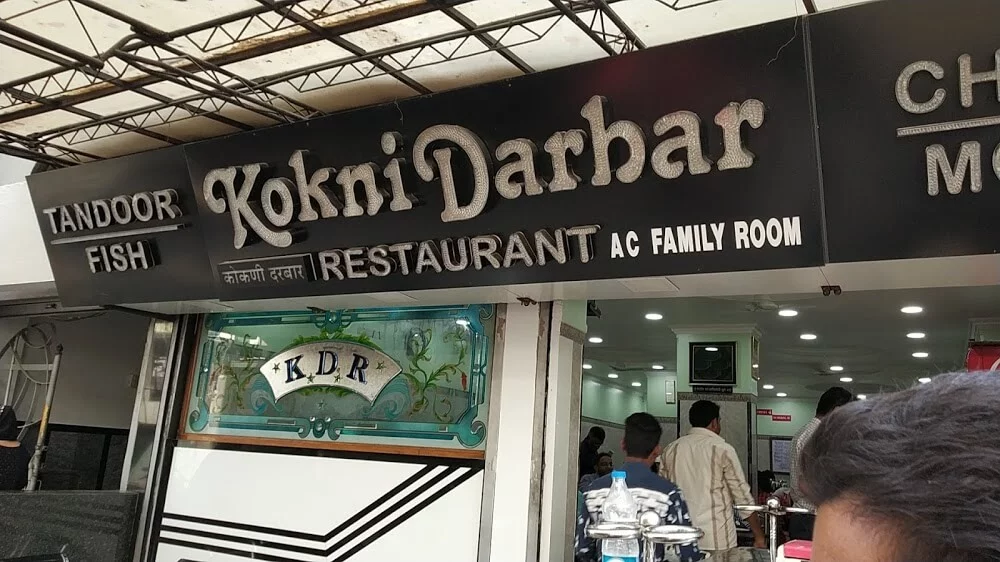 Kokani Darbar Restaurant offers delicious dining, takeout and delivery to nashik, Kokani Darbar is a cornerstone in the community and has been recognized for its outstanding Kokani Darbar cuisine, excellent service and friendly staff. Kokani Darbar restaurant is known for its modern interpretation of classic dishes and its insistence on only using high quality fresh ingredients.
Kokani Darbar is known as best non veg restaurants in nashik. They are really friedly with the customers . Kokani darbar provides the best chicken biryani in nashik which is one of the best dish from their cheif. People also refer them as restaurant providing best chicken in nashik.
Address: Damodar Rd, Behind Rajjak Manzil, Doodh Bazar, Gotane Wada, Nashik, Maharashtra 422001
---
Contact No: +919561777786
---
Website: www.kokanidarbar.com
3. Hotel Royale Heritage Pure Veg AC Restaurant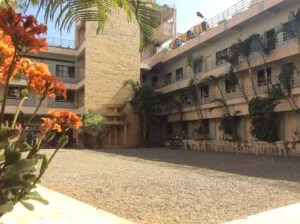 Hotel Royale Heritage Pure Veg AC Restaurant is Pure Veg AC Restaurant in Nashik. Serving authentic pure vegetarian North and South Indian delicacies to the room guests & visitors. Royale Heritage is also known as best veg restaurants in nashik. Hotel Royale Heritage is a 60-room hotel in Nashik spread over lush green expanse of 1.25 acres in the heart of city. It is the most centrally located hotel in Nashik main city at the confluence of the traditional city with temples and the ghat's as well as the modern city with restaurants, cafe's, parks, malls and industries.
This budget hotel in Nashik offers rooms in various categories like Ac / Non-Ac, regular and family rooms up to 5 beds. Ample secured parking inside the campus is available. Greenery, floral plants, indoor/ outdoor games, rooms with terrace/balcony (optional) or ground floor rooms facing a common open to air sit-out is what makes your stay with us a unique experience.
Address: Ground Floor, Hotel Royale Heritage, GPO Road G.P.O. Near Ganjmal, Signal, Shalimar, Nashik, Maharashtra 422001
---
Contact No: +918380018885
---
Website: www.royaleheritage.com
So these are some of the famous Restaurant and have created their distinct name by delivering great services. Do visit these places in weekends with your family enjoying tastiest Food.