If you find yourself to be in a situation where finding the best tourist places in Nashik list gets difficult, then we are here to help you out with this. Below is a list of the Best Places to visit in Nashik. To help you find the best places to see in Nashik located near Nashik. You deserve only the Best Nashik tourist places !.
This article is updated every 1-2 months.
Nashik's Best tourist places:
The Famous tourist places in Nashik are:
Shri Someshwar Mahadev Mandir
Ram Kund
Pandit Jawaharlal Nehru Botanical Garden
Pandav Leni / Pandav Caves
Sula Vineyards
If you know other Best places to visit in Nashik Maharashtra that should be on this list, please submit details here and we will review your submission.
1. Shri Someshwar Mahadev Mandir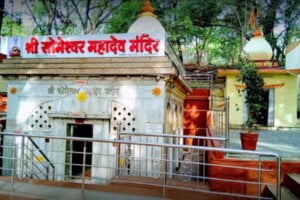 Shri Someshwar Mahadev Mandir is on the way to Gangapur dam, at a distance of 8km from Central Bus Stand. This is a temple of Lord Shiva and Lord Hanuman on the banks of river Godavari. The area is covered with greenery, with a pleasant climate. Tourists can take pleasure of swimming and boating in the river. Someshwar has been a favorite location for many film shootings.
The Someshwar temple premise also possesses a boating club and a small children's park providing recreation. The riverbeds here are very suitable for swimming and boating. The temple is visited by a large number of people throughout the year.
On the way to Someshwar, there is a village named Anandwalli. It is so named because Peshwas – Anandibai and Raghobadada, lived there for some time. The temple – Navasha Ganpati was built by them.
Address: Gangapur Rd, Jalapur, Someshwar, Maharashtra 422002
2. Ramkund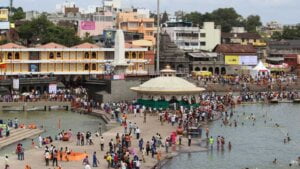 Ramkund Nashik is a sacred bathing ghat on the bank of the Godavari river, which becomes the venue to host the spectacular Kumbh Mela. Centrally located, and the focal point of Nashik, Ramkund sees hundreds of Hindu pilgrims arriving daily to bathe, and pray.
Ramkund is located along the bank of the Godavari River. This place is situated at a distance of 2 km from the Central Bus stand.
Make a point to take a holy dip in River Godavari at the Ramkund. Tourists can also visit the temples that are located on the banks of Ramkund.
Address: रामकुंड, Panchavati Nashik, Maharashtra 422003
3. Pandit Jawaharlal Nehru Botanical Garden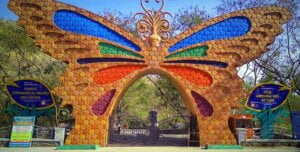 Pandit Jawaharlal Nehru Botanical Garden Nashik, Maharashtra van udyan is a one of its kind botanical garden in the country that was inaugurated in 2016 by the Bollywood actor Nana Patekar. Spreading across an area of 93 hectares, this garden is not only a recreational and study center but also be a magnet for tourists.
The music and light show performed in the garden after dusk can easily enchant the tourists. The forest nursery with a number of herbal plants and many rescued wild animals also attract tourists. A number of advanced technologies have been used to create animatronics for animal study.
Address: Pandav Lene Rd, Buddha Vihar, Pathardi Phata, Nashik, Maharashtra 422010
---
Contact No: +912532504933
4. Pandav Caves / Pandav Leni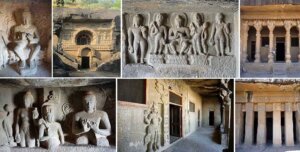 Pandav Leni are located on hill at the outskirts of Nashik city on Nashik Mumbai road (NH3) Dadasaheb Phalke smarak is erected at the foot of this hill.
It houses the famous Pandavlena caves. From a distance, you can see the hillock and the caves cut halfway through the hillock. The climb is not very steep. The height of the caves must be about 300 ft. from the foot of the hillock. This is one of the beautiful places worth visiting. Many mountaineers and trekkers frequent the place early in the morning or in the evenings.
A place is given as a gift and donation by the kings who patronized the Buddhist culture and their scholars, this beautiful cave has become a tourist attraction in recent years. The architecture and the art of the place along with the inscriptions found in the caves are some of the reasons that attract people towards this place.
Address: Pandav Lene Rd, Buddha Vihar, Pathardi Phata, Nashik, Maharashtra 422010
5. Sula Vineyards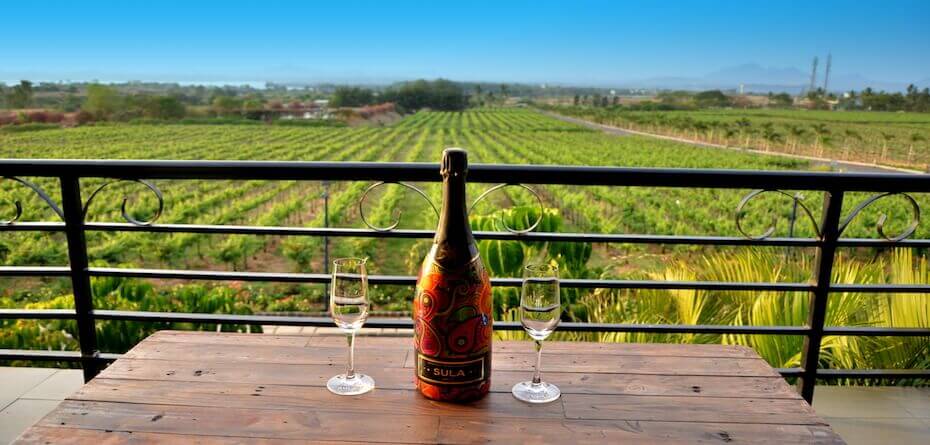 Sula Vineyards – At a distance of 12 km from Nashik Central Bus Station, Sula Vineyards is the famous Indian winery located in Nashik. The Nashik region is known as the 'Wine Capital of India' and is home to almost 50 wineries.
Sula Vineyards is a perfect weekend getaway from Mumbai, Pune, and a good day trip from Nashik. The winery and vineyards are open to the public for educational tours. As part of their wine tourism venture, Sula operates a tasting room, 2 restaurants in Little Italy & Soma, a 35-room resort Beyond by Sula, and an amphitheater at their Nashik estate. The wine tour is a 45 minutes tour where visitors can see the actual process of wine production. Travelers will also get to taste 4 wines at Sula Vineyards.
Sula Vineyards is one of India's leading wineries and is located in Nashik. Sula offers group and personalized wine tours at their premises. The wine tours are very informative and a lot of fun. If you can, then go for a personalized wine tour to enjoy the vineyard at your own pace.
Address: Gat 36/2, Govardhan Village, Off, Gangapur-Savargaon Rd, Nashik, Maharashtra 422222
---
Contact No: +919970090010
---
Website: www.sulawines.com