As much as we deny it, we love to put on makeup or at least get it done by a professional. We totally love to buy the cheek pigments, eye shadows as it seems extremely attractive at the first look. But making sure that our skin is fit for all such makeup products is important and following a base routine accordingly helps you get the look that you exactly wished for. This blog might help you with your pre makeup regimen before you start off with all your favourite makeup items.
You really don't have to follow a very glamorous or extravagant routine for this. Out step by step guide will help you achieve that spotless base for your makeup that is perfect for everyday and every occasion. 
Begin with washing your face 
To ensure that your face is completely free of pollutants & dust, wash your face with a pore cleansing face wash. However, remember not to wash it too much else it will leave your face too dry. Scrub and make sure there's no dead skin layer. Dab your face with a towel until is completely dry. Do not wipe the towel all over you face, just pat it dry.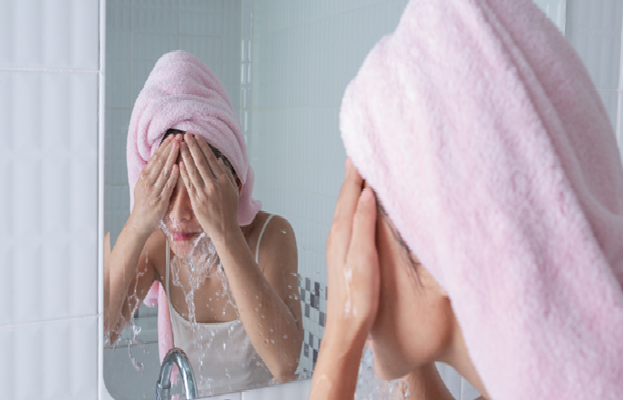 Go for a long-lasting moisturizer 
This one goes as the most important step to commence your makeup. Moisturization is as important as drinking water the first thing after waking up. Get a moisturizer that guarantee a long stay and not the one that dries out. Apply it on your face and massage properly to ensure better blood flow. If your face is dry use a lightweight cream moisturizer and if you have an acne-prone skin, choose one that contains less chemicals and more natural ingrediants. 
Get a good primer
Primer must sound like too much to a few, but as far as the truth goes, it is actually the need of the hour. It's main function is to fill the open pores and smoothen the skin so that any makeup fits perfectly without leaving a cakey or flakey impression. Just take a small amount in your finger, dab it onto your cheeks, forehead, nose and chin area. Make sure to massage it in a way that it blends perfectly. Primers have a silicon finish which is definitely required to put on makeup. 
Apply your favorite foundation
Most of us know the very purpose of a foundation, and we are quite ready to use it now. A foundation evens out skin tone and imparts a bright glow. If you are looking for a light coverage, you can go ahead with your fingertips to blend the foundation around the edge of your face, on the other hand, if you are looking for a heavy coverage, use a blender or a makeup brush and dab the foundation into your skin well. Always make sure that you choose the right foundation tone that is neither a shade lighter or darker.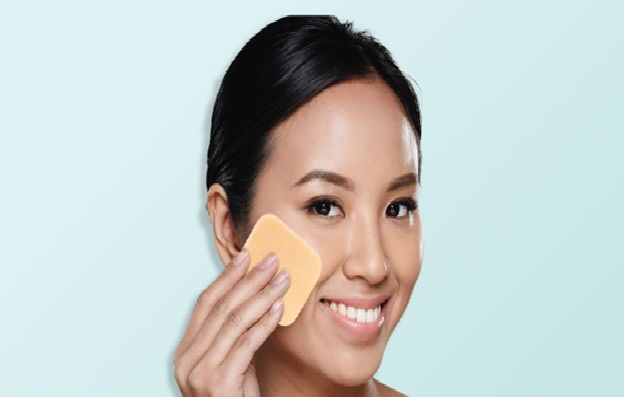 Get the finishing with a light setting powder
A setting powder or compact powder is the last step to finish the base makeup. Always get a translucent setting powder. This helps locking in the foundation and brushing off any makeup residue. Use large makeup brush to blend it all over your face. Make sure to blend the areas around the eye and chin properly to avoid any cakey impression.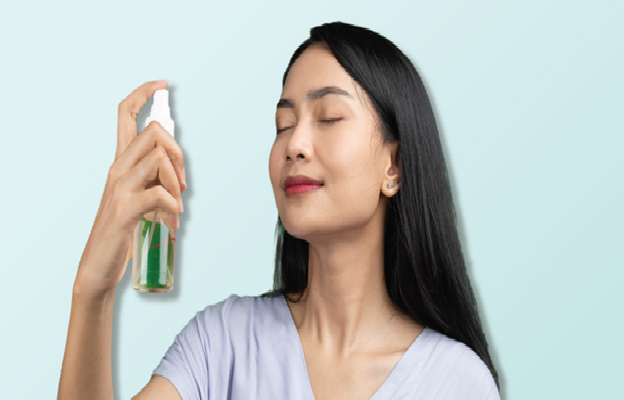 You can always use a setting spray at the end to impart a dewy finish. Setting sprays makes your skin look hydrated and replenished while holding the makeup for a long time as well. These are few mandatory steps that one needs to follow in order to achieve the perfect makeup base devoid of dryness and uneven tones.